Type of Tapes
The magnetic tape is a backup device regularly used for archiving and backup some data.
LTO (Linear Tape-Open)
As its name suggests, it is an open format magnetic tape backup technique. It was developed in the late 2000s by HP, IBM and Seagate.
Starting with LTO-3, the standard provides an additional feature for rewriting data, called WORM.
Since LTO-4 was released, the standard also allows data encryption and encryption key management.
Since LTO-5 was released, the LTFS partitioning functionality is available.
Some LTO formats
The LTO format has evolved over the years. Since 2000, more than eight different LTO formats were released. In order to read the content of LTO tapes, you need a drive which matches for the format of the tape.
Different LTO générations :
LTO-1: 2000, native capacity 100 Go, rate 20 Mo/s
LTO-2: 2002, native capacity 200 Go, rate 40 Mo/s
LTO-3: 2004, native capacity 400 Go, rate 80 Mo/s
LTO-4: 2006, native capacity 800 Go, rate 120 Mo/s
LTO-5: 2010, native capacity 1,5 To, rate 140 Mo/s
LTO-6: 2012, native capacity 2,5 To, rate 160 Mo/s
LTO-7: 2015, native capacity 6,4 To, rate 300 Mo/s 1,2
LTO-8: 2018, native capacity 12 To, rate 360 Mo/s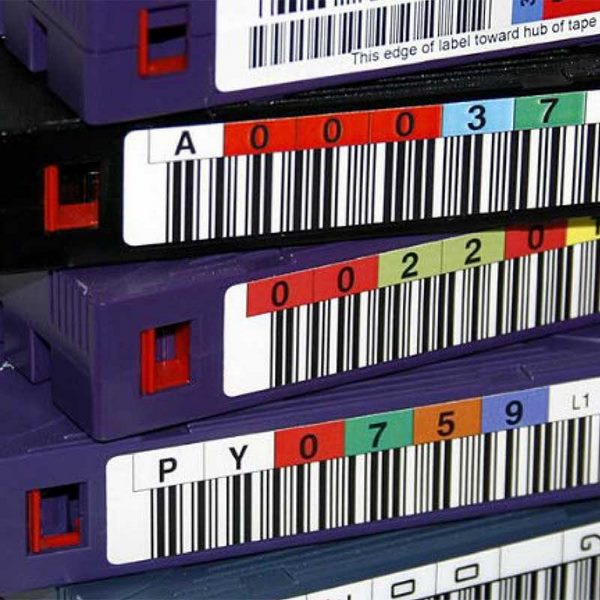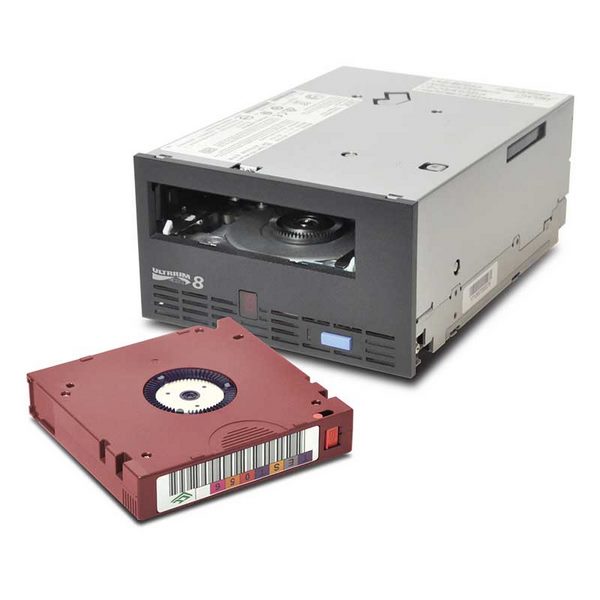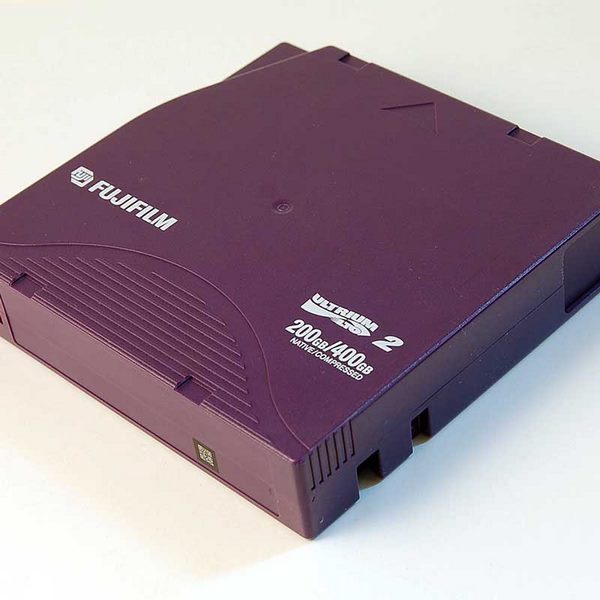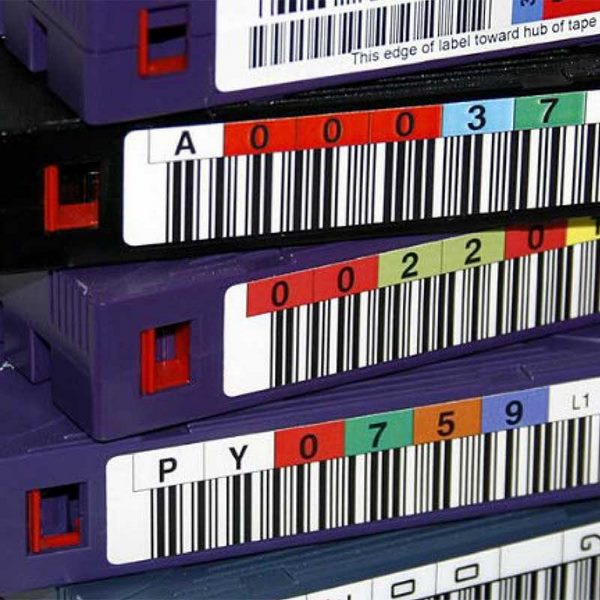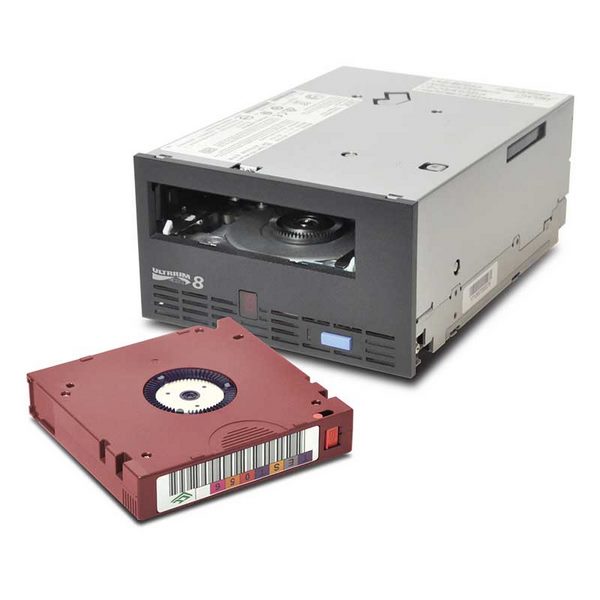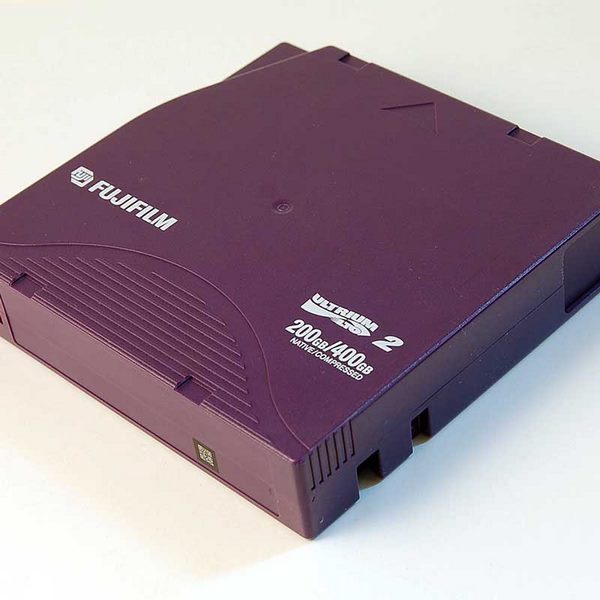 DAT is natively a digital tape format for audio files. Designed by Sony in the late 1980s, it was created to replace traditional audio tapes.
HP and Sony are partnering to define the DDS standard for Digital Data Storage resulting from this technology. The physical mechanism is the same, but the encoding is different.
This format initially competes mainly with DLT and LTO systems.
The DAT format uses two different tape formats, the most common are DDS, and DataDAT.
DDS tapes
The DDS originally uses 3.8 mm tapes, and the most recent formats (DAT 160 and DAT 320) uses 8 mm tapes.
Tapes generations
DDS-1 - 1989
DDS-2 - 1993
DDS-3 - 1196
DDS-4 - 1999
DDS-72 - 2003
DDS-160 - 2007
DDS-320 - 2009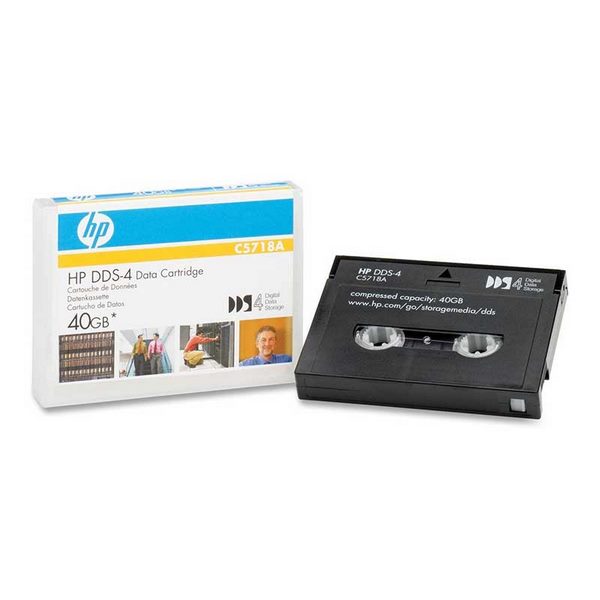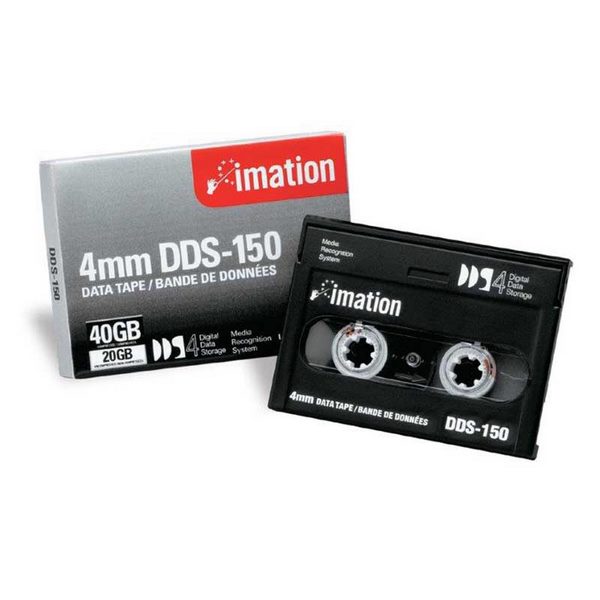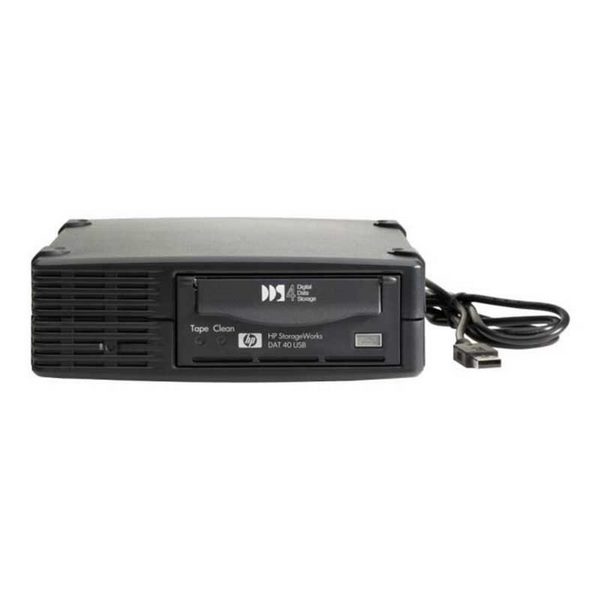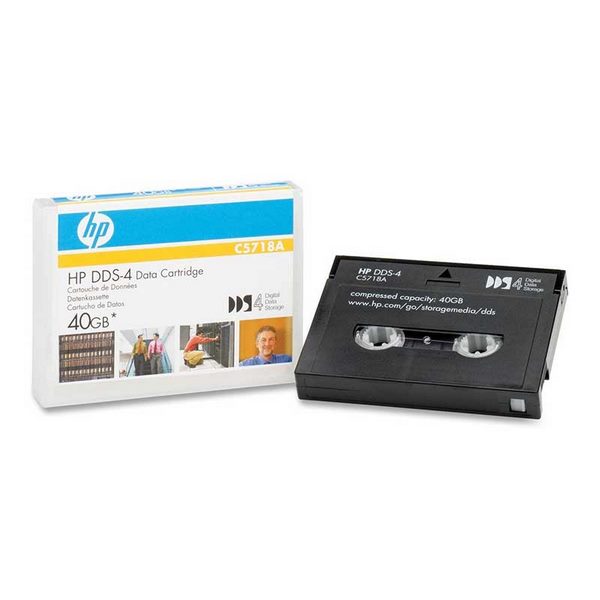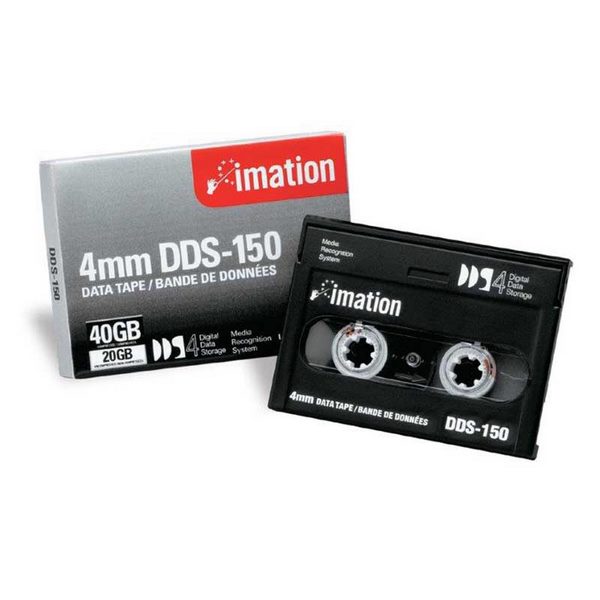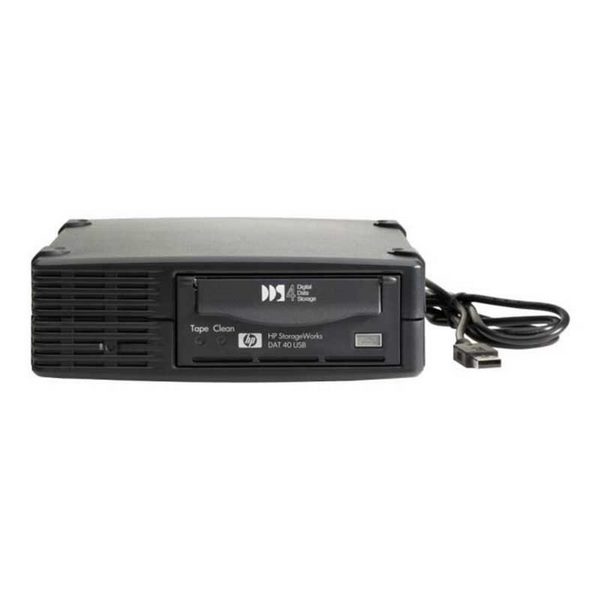 Super DLT (Super Digital Linear Tape)
The SDLT is an evolution of DLT tapes originally developed by Quantum.
The management of the reading heads is done by a laser beam (LGMR). Both sides of the tape are used. One for storing data, and the other for storing tracking and positioning information. This second side that is used by the laser beam.
Thanks to the use of lasers, the accuracy of head positioning is increased, as the storage capacity.
The DLT and SDLT cartridges are the same size, measuring 105.7 mm wide x 105.4 mm long x 25.4 mm high. Tape lengths vary from 557 to 630 meters, tape width is the same for both, 12.7 mm.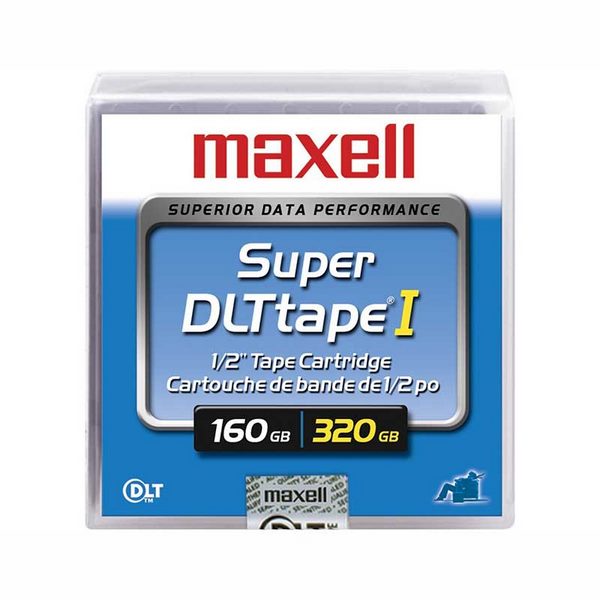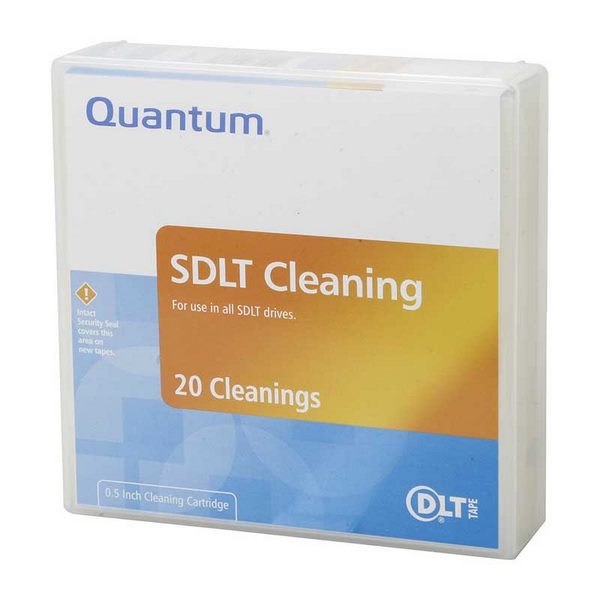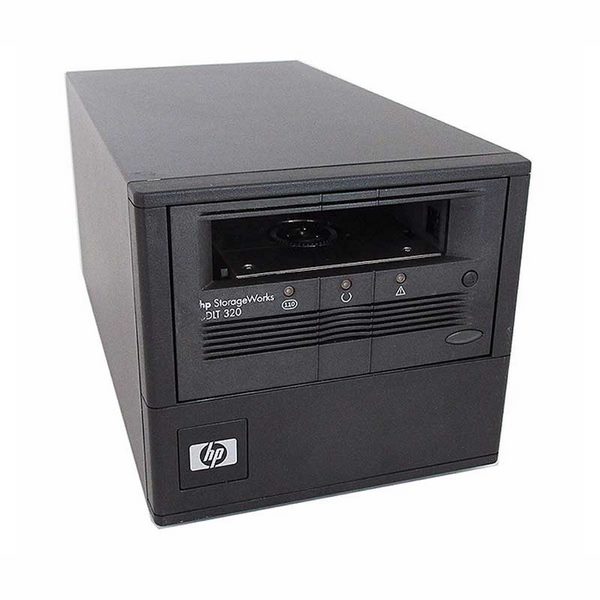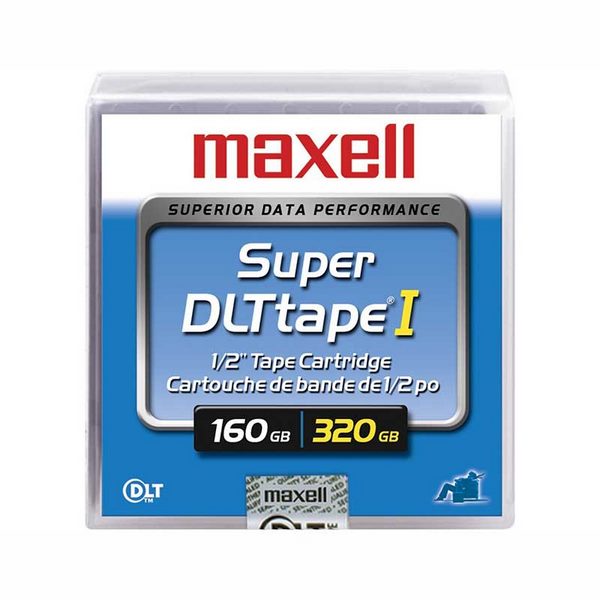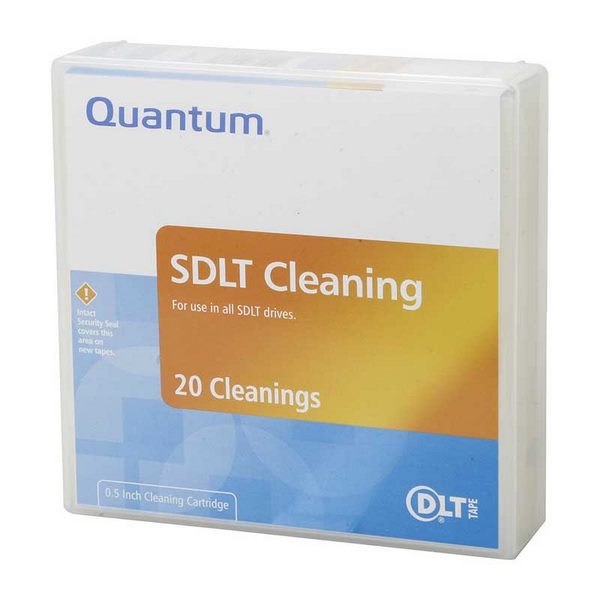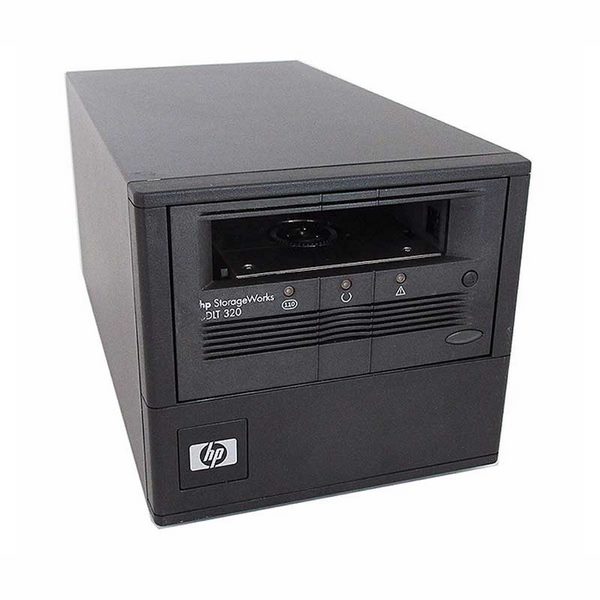 DLT (Digital Linear Tape)
Invented by Digital Equipment Corporation in 1984, this technique was acquired by Quantum Corporation in 1994.
A higher capacity variant was later developed as Super DLT (SDLT).
In terms of capacity, the DAT drives and the first DLT are equivalent. Nevertheless, DLT is characterized by a longer reading head life.
The readers have 6 guides to ensure that the tape is unwound. This allows an excellent contact between the magnetic tape and the read/write heads.
DLT standards
The data are written using each time two grouped tracks. The tape is divided into several parallel tracks. Each track uses the full length of the tape. When the head reaches the end of the tape, it resumes recording on the next track, but in the opposite direction.
DLT 2000
DLT 4000
DLT 7000
DLT-4 (VS-80)
DLT-4 (VS-160)
DLT-V4
DLT-S4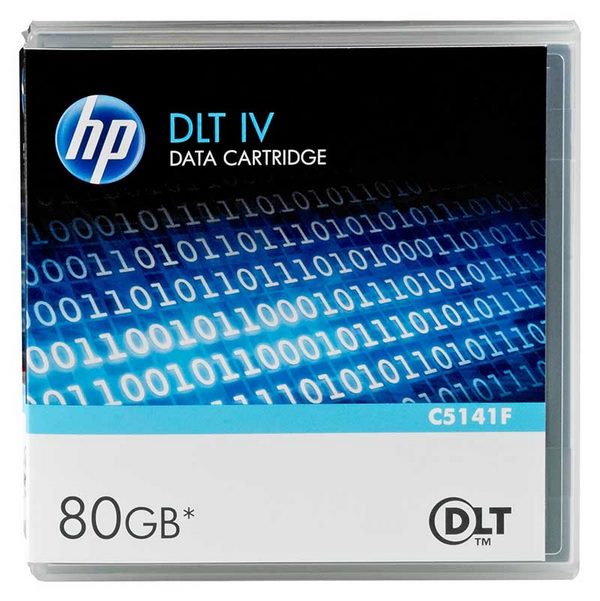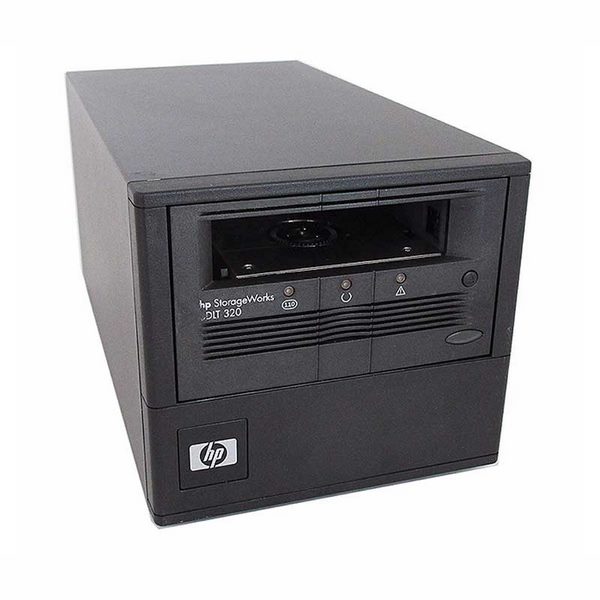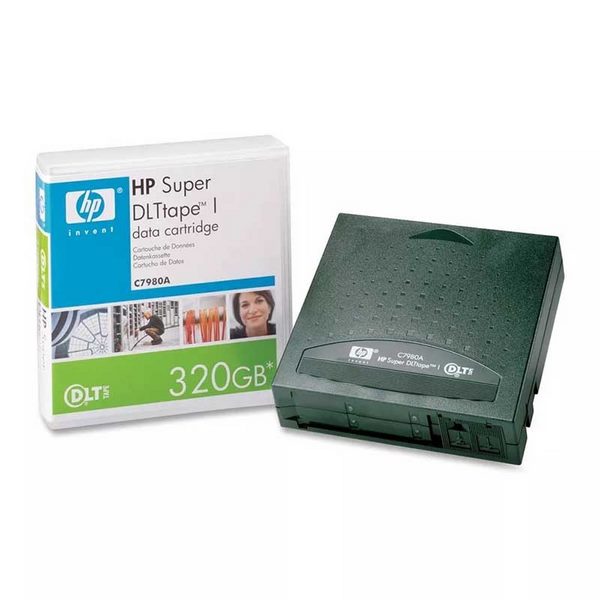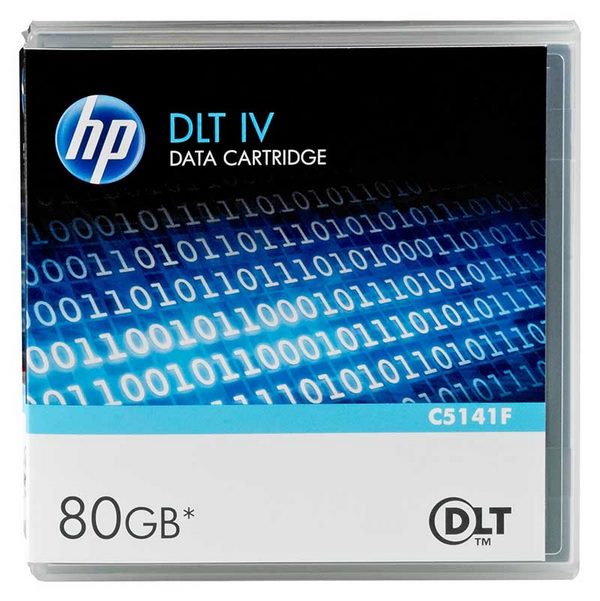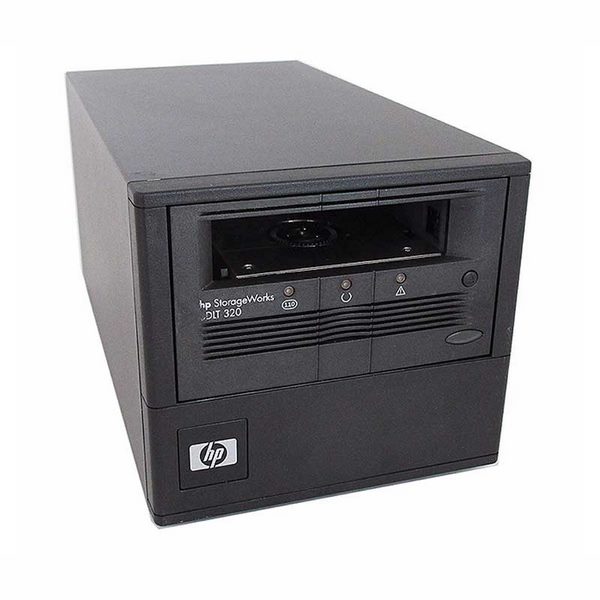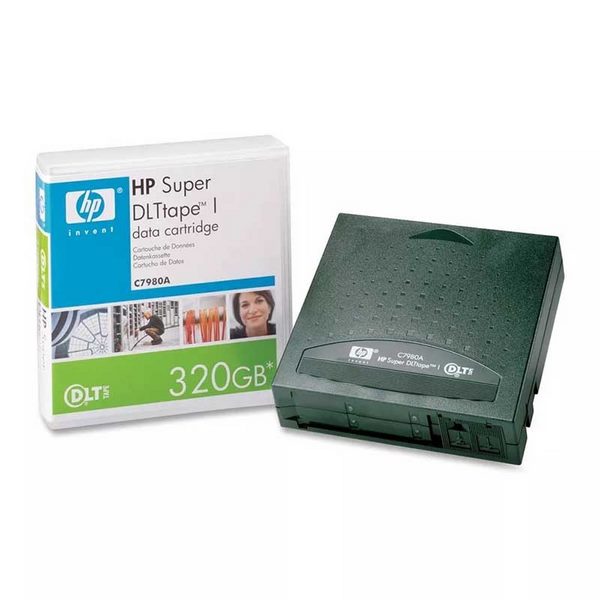 SLR (Scalable Linear Recording)
The SLR is a format developed by Tandberg Data GmbH.
Tandberg Data GmbH is a company based in Dortmund, Germany. It is the only company still manufacturing QIC format tapes.
SLR is therefore the name used by Tandberg Data GmbH for its range of QIC-based readers.
SLR versions
Quarter inch formats
SLR1

SLR2
SLR3
SLR4
SLR4-DC

SLR5
SLR24 / SLR6
SLR32 / MLR1
SLR50 / MLR3
Eight millimeter formats
SLR7
SLR40
SLR60
SLR75
SLR100
SLR140
SLR200
SLR400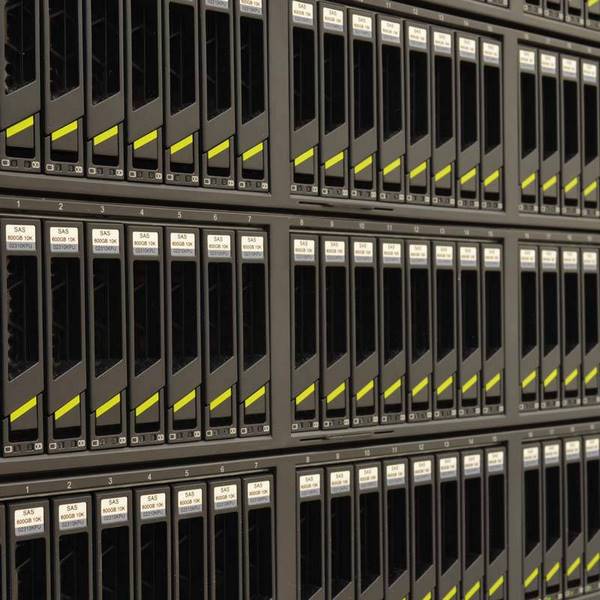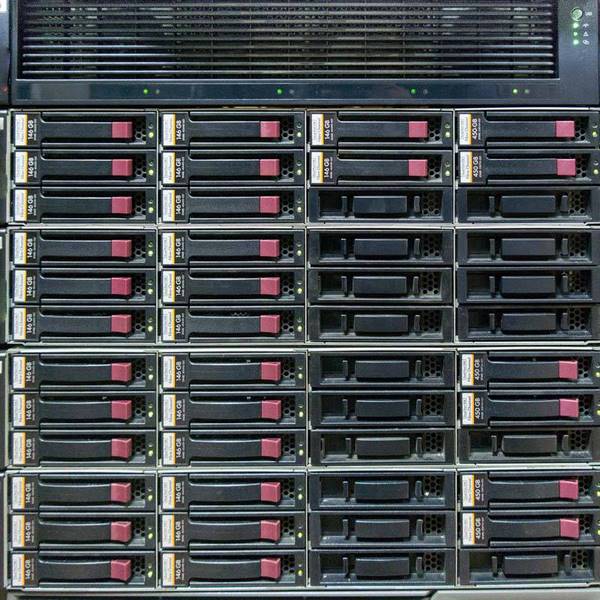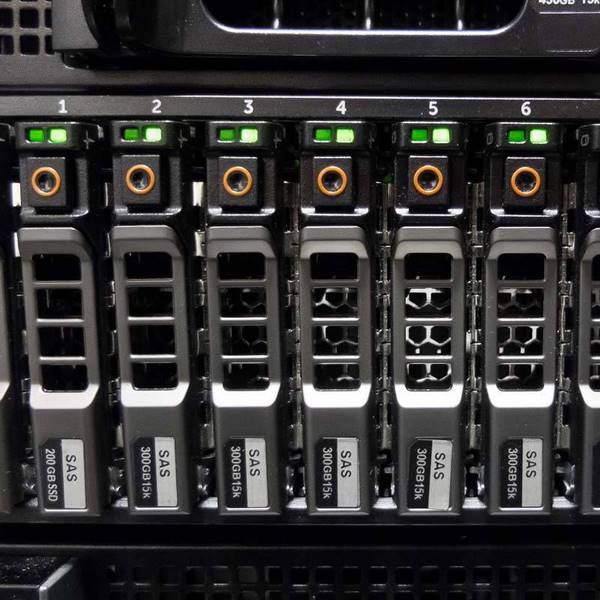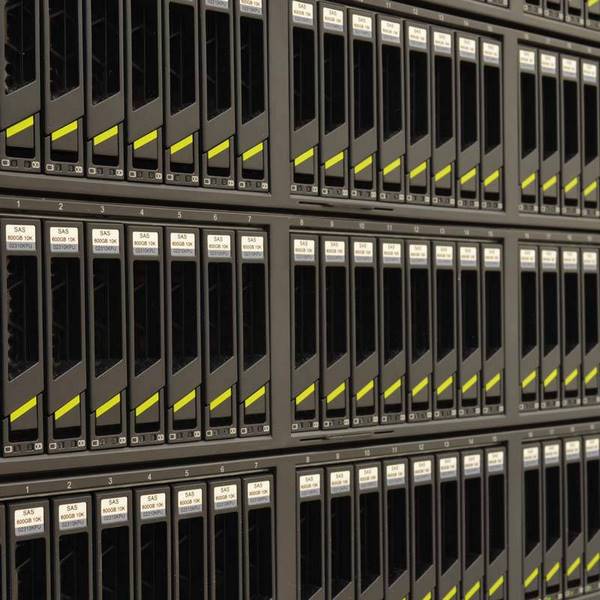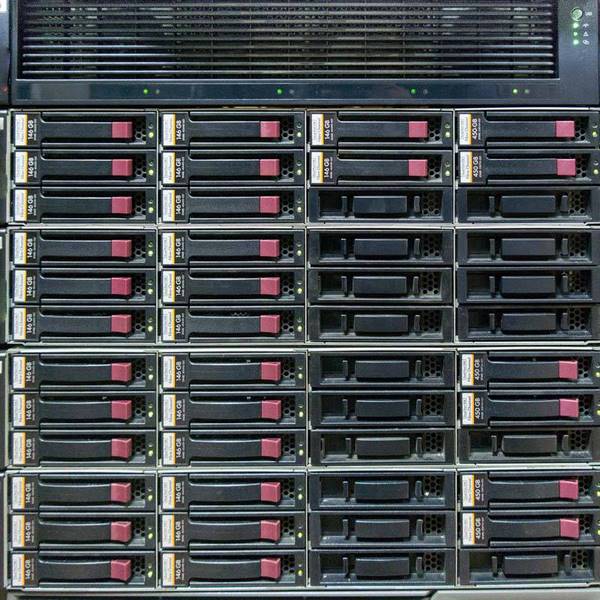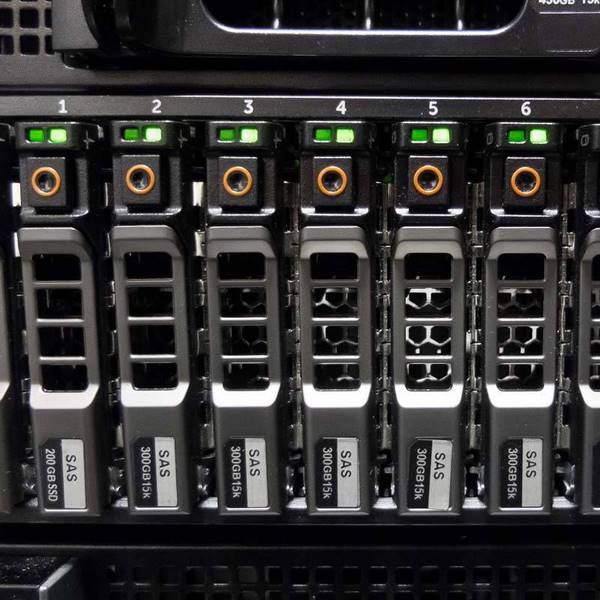 AIT (Advanced Intelligent Tape)
The AIT format, developed by Sony at the beginning, is a format that tends to disappear.
AIT technology was available in two versions. The classic AIT version uses tapes similar to the "Video8" ones.
The SAIT version, for Super AIT, uses cartridges in a format similar to a DLT or LTO cartridge.
In March 2010, Sony announced the discontinuation of the AIT product line.
AIT generations
One of the interests of AIT bands is their high compatibility between the various generations of AIT bands. This allows AIT tape drives to read and write on several generations of media.
AIT tapes generations
AIT-1 - 1996

AIT-1 Turbo - 2004
AIT-2 - 1999
AIT-2 Turbo
AIT-3 - 2001
AIT-3Ex - 2006
AIT-4 - 2005
AIT-5 - 2006
SAIT tapes generations
SAIT-1 - 2003

SAIT-2 - 2006